FedEx - General Settings
You can find the plugin settings choosing the WooCommerce → Settings → Shipping → FedEx from the sidebar.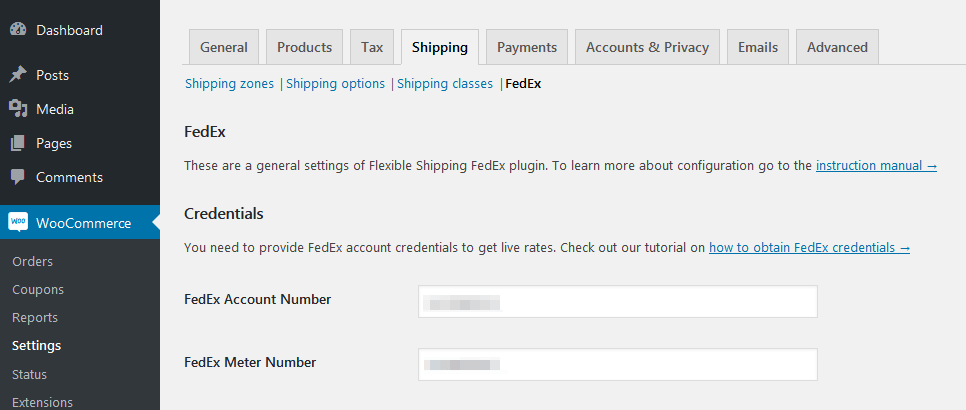 Credentials
In order to offer your customers the available FedEx shipping services based on the order details, you will need to create a FedEx account first and fill the fields below with the credentials acquired during the registration process.
It is required to establish the connection with the FedEx shipping system and make the plugin work. If you have not created a FedEx account yet, check how to obtain FedEx credentials →.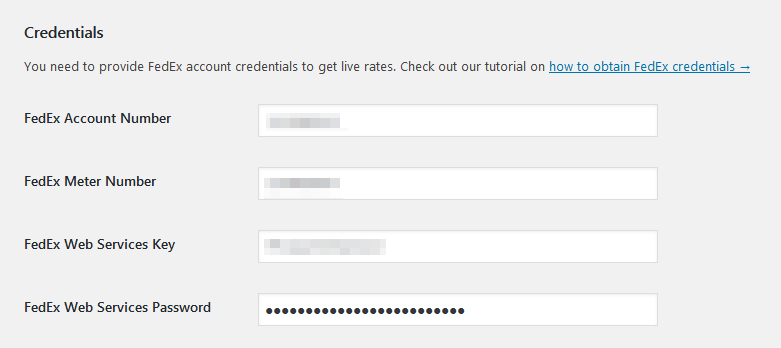 Shipping Method

Method Type - Choose the Global or the Shipping Zones mode you want to use in your shop.
The Global method type will apply the FedEx shipping services globally, independent of the shipping zones. The Shipping Zones method in turn will grant you a possibility to precisely assign the FedEx shipping services to the specific WooCommerce shipping zones.
The Shipping Zones method is not available yet at this moment. It will be implemented soon in the one of the future releases.
Method Enable - check this option to turn on the FedEx shipping method, make its Live Rates to be visible in your shop and available to choose by your customers.
Destination Address Type - choose which type of destination address - Business or Residential should be used by default.
Please mind that our plugins uses the domestic FedEx Ground Home Delivery services.
Custom Services - tick this checkbox if you want to manage which FedEx services should be available for your customers to choose from. You may also change their names here and set the order how they are displayed at the checkout.
If the checkbox is not selected all the services will be available by default.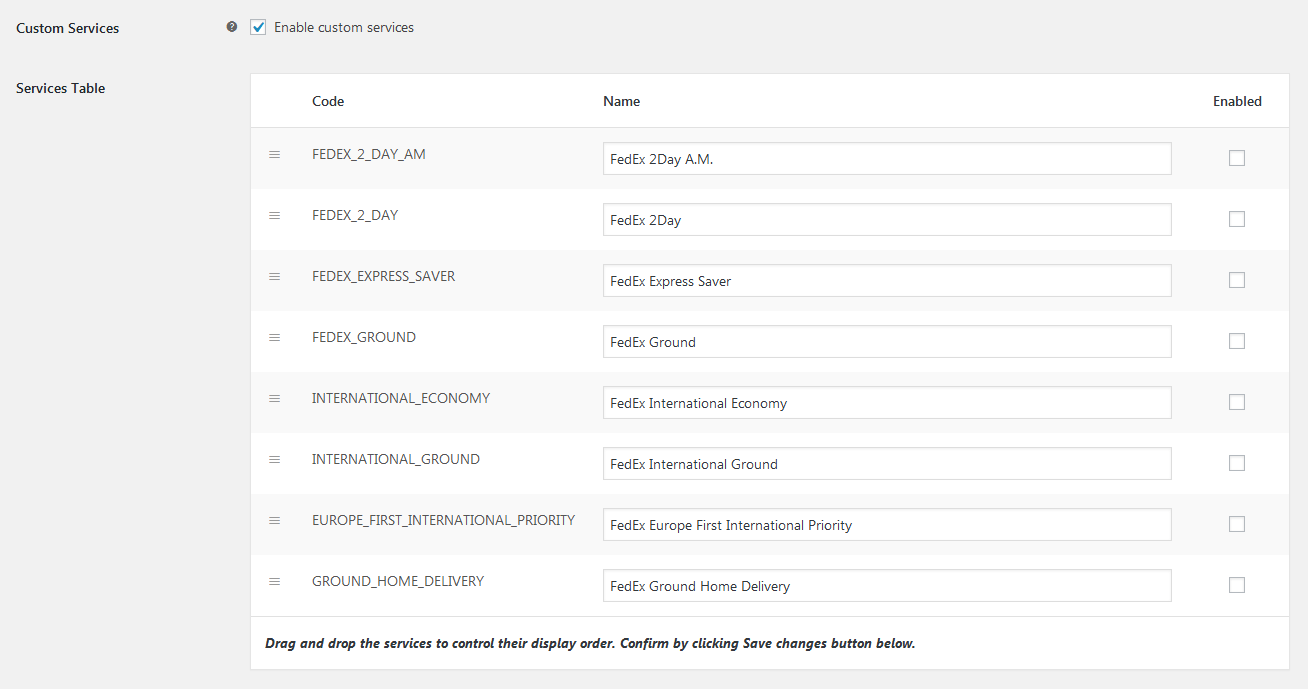 Mind that not every service visible here may be available to pick by the customer every time depending on the package weight, origin and destination.
Advanced Options

Debug Mode - Enabling the Debug Mode will let you identify and analyse the problems with FedEx services price calculation. After turning it on, all the requests, responses and the error messages coming back from the FedEx API will be displayed in the cart and on the order summary page.
All the notices and data generated by enabling the Debug Mode will be visible only for the Site Administrators and Shop Managers. Your customers, no matter if they are guests or they are logged in, won't see any unnecessary info in the shop's frontend.